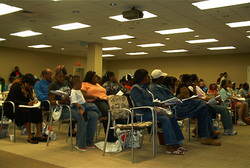 CCIP provides Financial Literacy Counseling Services to help you regain control of your finances and develop a financial plan for your future.
Our credit and budget counseling services will teach you how to read your credit reports to determine who and how much you owe and then create an action plan prioritizing the order of accounts to pay and the payment amount to quickly eliminate your debts. You will learn your rights under the Fair Credit Reporting Act and how to safely deal with debt collectors, filing complaints, and understanding interest rates and fees.
Families will also learn and understand the importance of traditional bank accounts in lieu of utilizing check cashing facilities, prepaid debit cards, or the postal service to pay their bills.