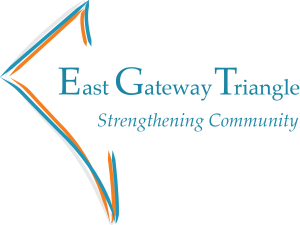 Mission
To enhance the livability of the neighborhood by working to create a beautiful, diverse, healthy, and safe environment.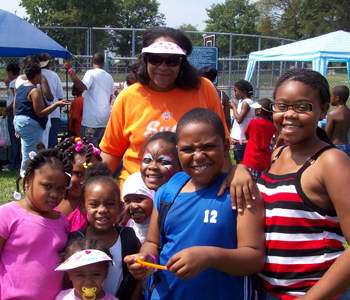 East Gateway Triangle Initiative 
Since 1978, CCIP has been a strong advocate for change, organizing community residents to become leaders in their community and help to revitalize their neighborhoods.    In 2005, CCIP in partnership with the Wells Fargo Regional Foundation embarked on a new venture with a group of residents who are striving to control the destiny of the place they call home: the East Gateway Triangle Neighborhood.
CCIP initiated a community revitalization campaign to address the concerns of the neighborhood residents.  Out of this campaign, the East Gateway Triangle Community Association was established with the vision of restoring the EGT Neighborhood into a clean, safe, unified, and thriving neighborhood where people are proud to live, work, and play.
The EGT Initiative will:
1) Cultivate a network of adult and youth residents who recognize they can be catalysts for change.
2) Cultivate effective working relationships between resident parents and youth, City agencies, and stakeholders to produce a significant reduction in undesirable behaviors that undermine safety and quality of life.
3) Improve the physical fabric of East Gateway Triangle so it is viewed as a "neighborhood of choice" in Chester.
To see how we make EGT work, click here.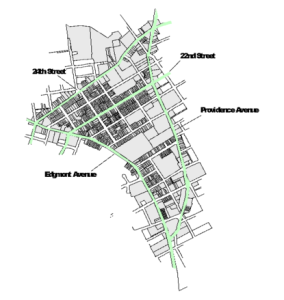 Where is the East Gateway Triangle? 
Once known as Chester's Millionaire Row, the EGT community was the neighborhood of choice for many politicians, dignitaries and educators. The East Gateway area is the triangle bounded by East 24th Street to the North, Providence Avenue to the East, East 13th Street to the South, and Edgemont Avenue to the West.  EGT neighborhood is located between two major institutions making significant investments in Chester; Widener University and Crozer Keystone Medical Center.
The EGT is a "tight knit" community of 2,600 residents.
How To Get Involved
EGT Community Center